The Subaru lineup includes a range of different options suited to a variety of drivers. That being the case, it can sometimes be tricky for prospective Subaru drivers to decide which new model's the right one for them.
If that sounds like you, Cityside Subaru can help. We serve drivers all over the areas of Boston, MA, Natick, Wakefield, and more. We can give you the lowdown and what each model offers, and how they compare.

Comparing the Subaru Lineup
If you're looking for a new car, Subaru has several options you might enjoy. The compact Subaru Impreza is smaller on space but offers competitive pricing, efficient driving, and a sleek hatchback option. The mid-sized Subaru Legacy, meanwhile, uses more powerful engine options and can offer a better standard of space.
If you want something more dynamic on the road, the Subaru WRX is built for high-performance, offering a range of powerful engine options. The Subaru BRZ coupe, meanwhile, delivers smooth performance and plenty of style, but is also the only Subaru model without standard all-wheel drive.
On the SUV front, you'll find an array of versatile models waiting for you. The Subaru Crosstrek is the most affordable of the bunch, but it's also a bit tighter on the inside and less capable than its bigger brothers. The Subaru Forester has earned a place as a favorite among many drivers thanks to its "just-right" size and performance offerings. Newton, MA drivers who want something with more robust performance though, might prefer the Subaru Outback. And if you're a family driver? You'll have a hard time arguing with the Subaru Ascent, its seven-seat interior and its 19 cup holders.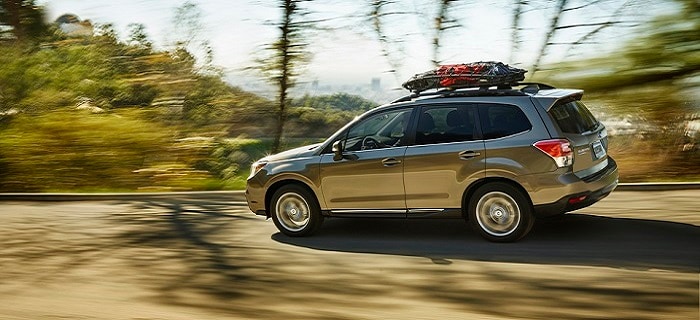 Which One is Right for You?
If you're still having trouble deciding which Subaru model is the right one for your life, consider reaching out to the team at Cityside Subaru. Located in Belmont, MA, our dealership works with customers in the Cambridge, MA area, and more. We'd love the chance to help you home in the Subaru car best-suited to your needs.